Law enforcement officials announced the liquidation of Hydra Market, the largest Russian-language trading platform on the darknet. During the operation, the German authorities were able to seize 543 bitcoins (about $25 million at the current exchange rate) from the criminals.
The liquidation of the marketplace was announced today by the German Federal Criminal Police Office (Bundeskriminalamt, BKA) and the German Central Cybercrime Office (Zentralstelle zur Bekämpfung der Internetkriminalität, ZIT).
At the time of the closure, Hydra had about 19,000 registered seller accounts, serving at least 17,000,000 customers worldwide, according to law enforcement officials. At the same time, the Hydra Market turnover in 2020 is estimated by the authorities at 1.35 billion US dollars, which made the site the largest trading platform on the dark web.
Currently, on the main page of Hydra, you can see a special stub that says that the site is closed by law enforcement agencies as part of an international operation.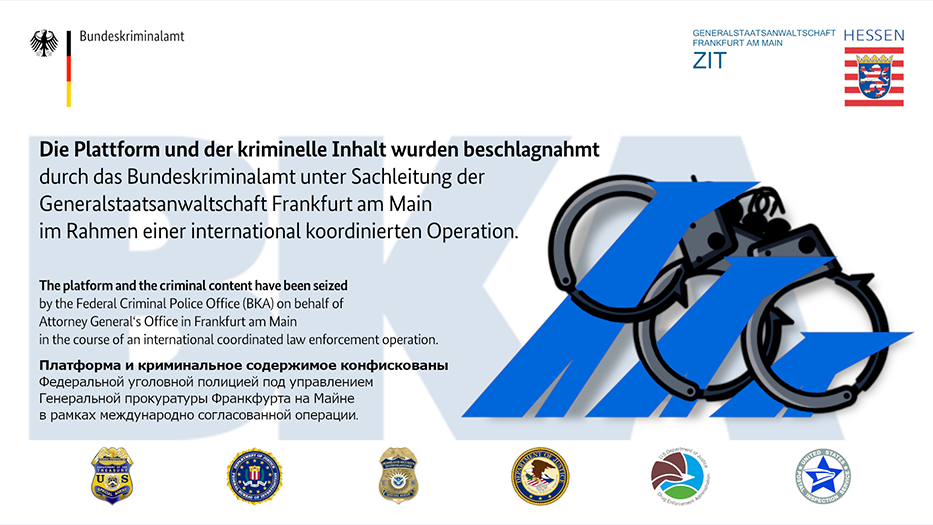 According to an official press release, the closure was made possible after a lengthy investigation aimed at previously unknown platform operators and administrators.
Law enforcement officers also note that a Bitcoin Bank mixer worked on the Hydra Market, which hid all cryptocurrency transactions made on the platform, and this further complicated the tracking of funds received as a result of illegal activities.
So far, the German authorities have not made any arrests related to the closure of Hydra, and it is unclear whether they have been able to identify the administrators and operators of the marketplace. Official statements by the authorities do not yet contain any names or other data.
Since its inception in 2015, Hydra Market has been associated with over $5 billion worth of cryptocurrency transactions, according to blockchain analysts at Elliptic .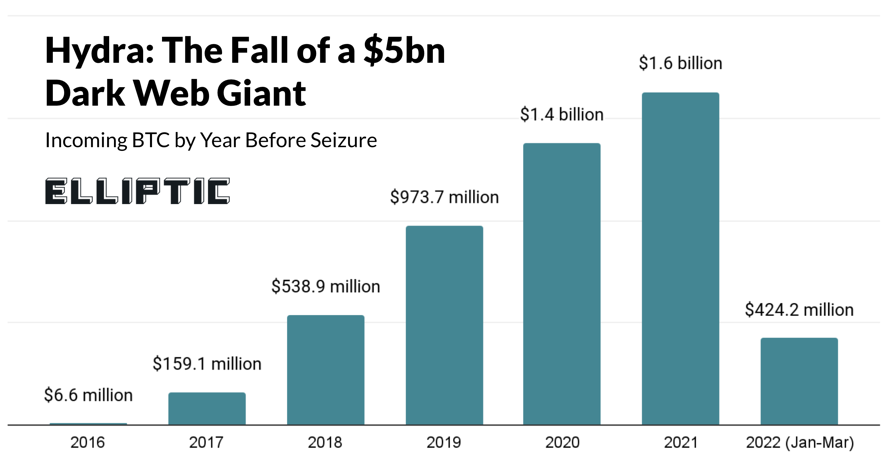 "The platform specialized in the sale of drugs, although the ads on the site also included fake documents, data (such as credit card information) and digital services. The products were advertised for sale in a number of countries such as Russia, Ukraine, Belarus and Kazakhstan. Hydra also provided additional services, including the exchange of crypto assets and cash out services. In addition, the built-in marketplace exchange was widely used to launder funds from the Bitfinex hack in 2016," Elliptic says.