As we said earlier, in late November, the aircraft giant Embraer, the third largest in the world after Boeing and Airbus, fell victim to a hacker attack. Then it was officially reported that the attack was discovered on November 25, 2020, and as a result of the incident, access to the company's unified system environment was lost. The incident affected Embraer's internal systems, many of which were temporarily out of service, which ultimately affected some of the company's operations.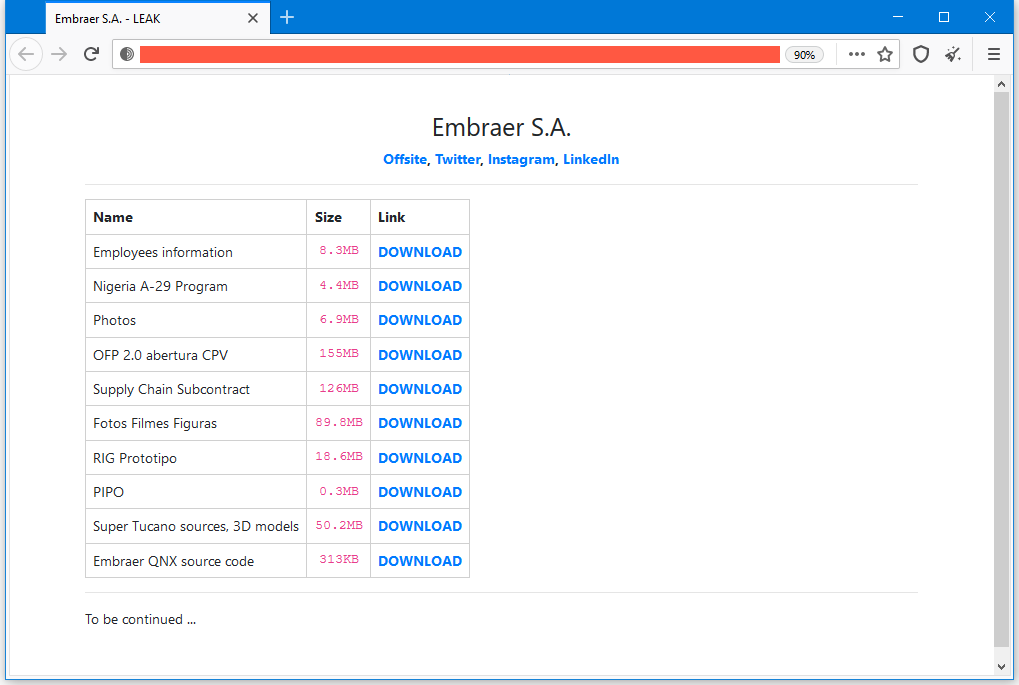 According to the ZDNet edition , now the hackers attacking the company have begun to merge stolen confidential files. Apparently, the attackers are unhappy with the fact that the aircraft manufacturer refused to negotiate a ransom with them and decided to restore data from backups.
As it turned out, the responsibility for the incident lies with the operators of the ransomware RansomExx (aka Defray777). The data that the hackers have posted on their website include employee details, business contracts, flight simulator photos, and source codes.