As a result of an international law enforcement operation led by Europol, the Russian VPN service DoubleVPN, which is very popular among cybercriminals, was shut down.
The service was advertised as a network of multi-tiered VPN connections, allowing attackers to gain access to malware server panels and victim infrastructures without revealing their real IP address. DoubleVPN services cost between $ 25 and $ 200 per month.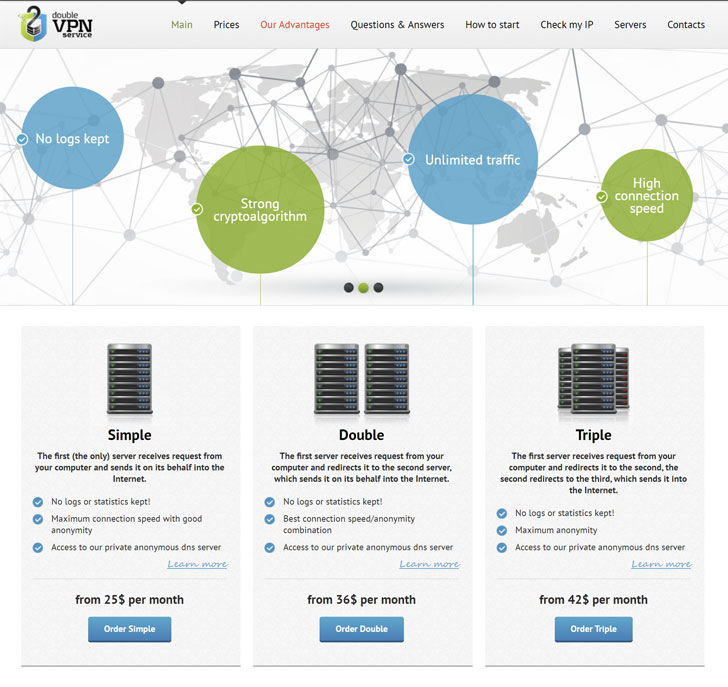 "DoubleVPN has been widely advertised in both Russian and English underground forums as a location and identity disguise for ransomware and phishing scam operators. The service claimed to provide a high level of anonymity by offering its customers one-, two-, three- and even four-tier VPN connections, "the law enforcement officers write.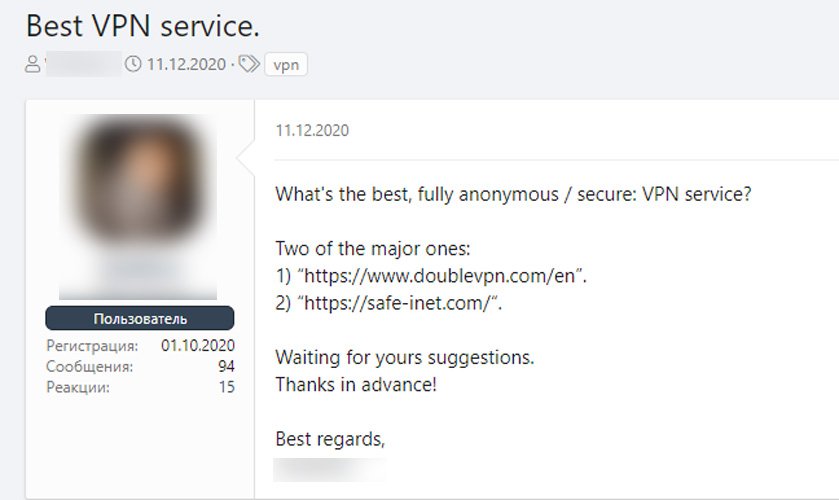 Europol coordinated the takeover of DoubleVPN servers in Canada, Germany, Italy, Bulgaria, Sweden, Switzerland, USA and UK. At the same time, law enforcement officers report that they not only seized the servers, but gained access to personal information about the clients of the service, logs and statistics. Interestingly, at the same time, the service operators assured that they did not store any logs and statistics, and "did not monitor their customers".
In a published press release, Europol states that the coordinated elimination of DoubleVPN was carried out by the Dutch National Police with international support coordinated by Europol and Eurojust.
Law enforcement officials say they cannot share any additional information yet, as other investigations are currently underway related to the elimination of the service.